Mucositis and Peri-implantitis. Not a normal condition anymore.
"Peri-implant diseases have been associated with Gram-negative anaerobic bacteria".
"Peri-Implant Mucositis and Peri-Implantitis: A Current
Understanding of Their Diagnoses and Clinical Implications"

The American Academy of Periodontology (AAP) Volume 84, April 2013 • Number 4 J Periodont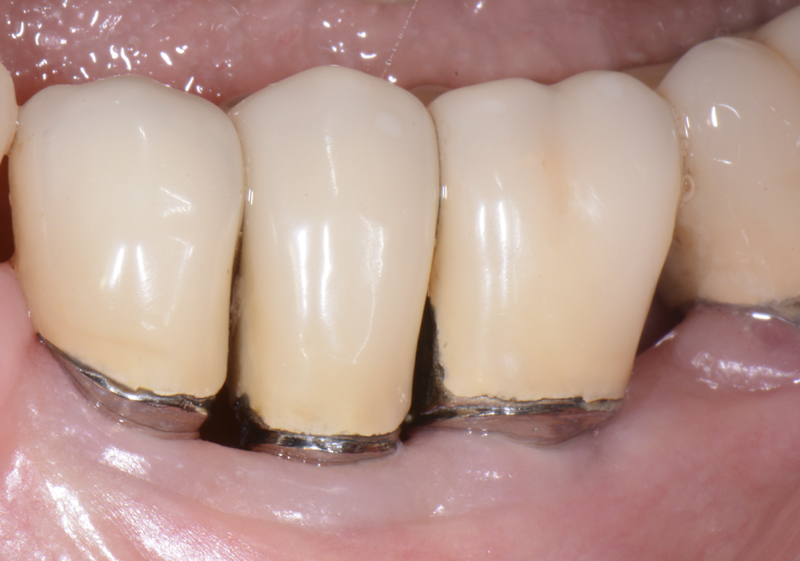 Peri-Implantitis
Peri-implantitis is caused by Gram-negative anaerobic bacteria, and is influenced by various other factors like:
What happens to dental implants
when loaded.
A variety of studies demonstrate that the implant-abutment connection of any two-piece dental implant depicts a complex micro-mechanical behavior:
When loaded, implants are subject to mechanical micro-movements.
They generate a pump-like suction effect, which draws saliva from the mouth into the implant tunnel.
Bacteria flow inside. Aerobic bacteria die, while anaerobic bacteria survive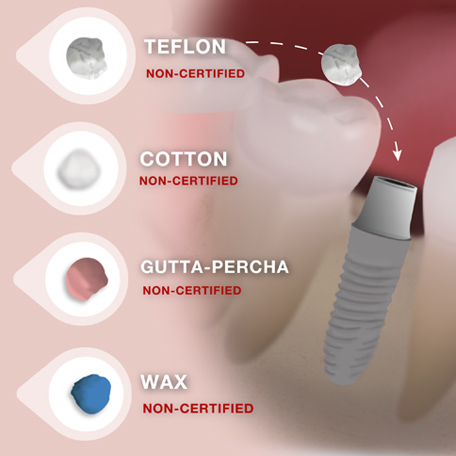 Implants are subject to strict technical and medical certification protocols.
On the other end, Dentists use any sort of materials to fill the screw tunnel of the abutment: provisional cement, cotton pellets, gutta percha, Teflon or wax.
NONE OF THEM IS CERTIFIED FOR THIS SPECIFIC PURPOSE.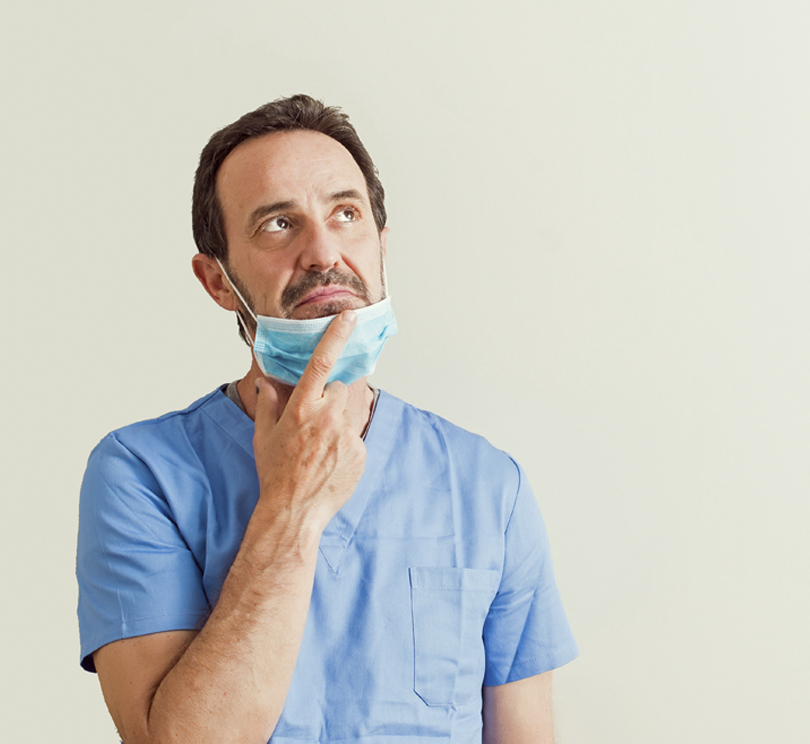 SILVERPLUG, THE SILVER SEAL
Do you always use certified materials to seal the implant tunnel?
SilverPlug® aims at the prevention of one of the main problems related to dental implants: bacterial proliferation inside the implants, which is widely recognized as one of the most insidious causes of peri-implantitis...
View More
Bacteria proliferation inside the implant.

Temperature, nutrition and anaerobic conditions inside the implant tunnel are ideal for harmful anaerobic bacteria proliferation.
These colonies of bacteria occupy a bigger volume than the deepest possible periodontal pocket.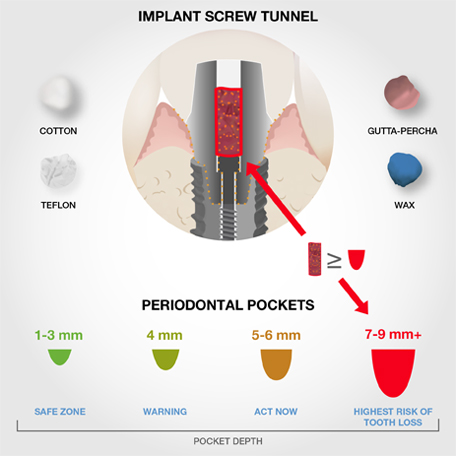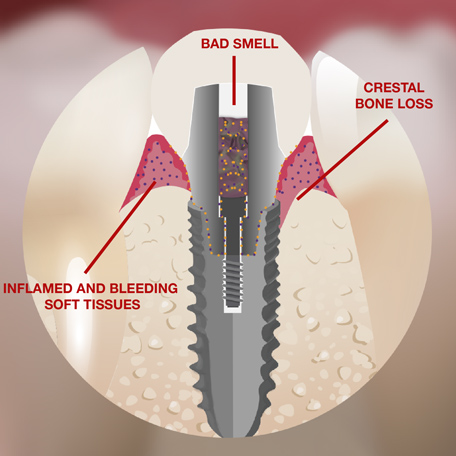 A constant condition, which cannot
be considered "normal".
As a result, for EVERY placed implant, with different degrees of intensity, these phenomena tend to be observed:
Crestal bone loss
Inflamed and bleeding soft tissues
Bad smell
On more than 20% of
implants, this leads to the insurgence of Peri-implantitis, within the first 7 years of loading, eventually resulting in a total implant loss.
Implants affected by peri-implantitis since the beginning of this year.
one every 7 seconds
Percentage of implants
affected by peri-implantitis
Discover how our products help Patients and Dental Professional in their daily challenge to prevent peri-implant diseases.
Go to products