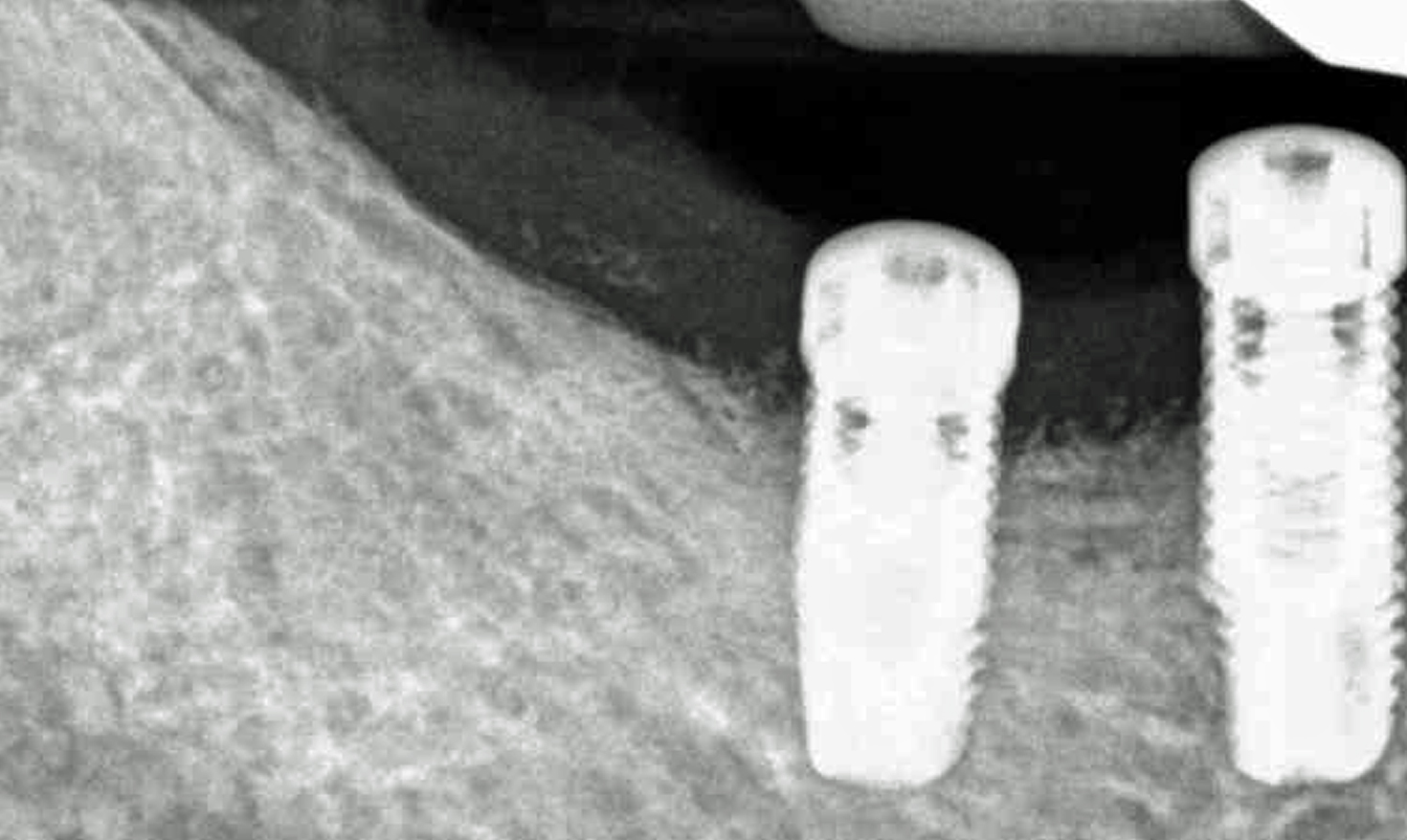 Peri-Implant Mucositis and Peri-Implantitis: A Current Understanding of Their Diagnoses and Clinical Implications
This paper was developed under the direction of the Task Force on Peri-Implantitis and approved by the Board of Trustees of the American Academy of Periodontology in January 2013. Task Force members: Dr. Paul Rosen, chair; Drs. Donald Clem, David Cochran, Stuart Froum, Bradley McAllister, Stefan Renvert, Hom‐Lay Wang.
The use of dental implants has revolutionized the treatment of partially and fully edentulous patients today. Implants have becomea treatment approach for managing a broad range of clinical dilemmas due to their high level of predictability and their ability to be used for a wide variety of treatment options. While in many cases dental implants have been reported to achieve long-term success, they are not immune from complications associated with improper treatment planning, surgical and prosthetic execution, material failure, and maintenance. Included in the latter are the biologic complications of peri-implant mucositis and peri-implantitis, inflammatory conditions in the soft and hard tissues at dental implants. It is the purpose of this paper to review the current knowledge concerning peri-implant mucositis and peri-implantitis to aid clinicians in their diagnoses and prevention. It is recognized that new information will continue to emerge, and as such, this document represents a dynamic endeavor that will evolve and require further expansion and reevaluation.
BACKGROUND – DIAGNOSES, PREVALENCE, AND INCIDENCE
Peri-implant diseases present in two forms – periimplant mucositis and peri-implantitis. Both of these are characterized by an inflammatory reaction in the tissues surrounding an implant.1,2 Peri-implant mucositis has been described as a disease in which the presence of inflammation is confined to the soft tissues surrounding a dental implant with no signs of loss of supporting bone following initial bone remodeling during healing. Peri-implantitis has been characterized by an inflammatory process around an implant, which includes both soft tissue inflammation and progressive loss of supporting bone beyond biological bone remodeling.3 While there may be some disagreement whether the soft tissues surrounding an implant are histologically consistent with mucosa or gingiva, this paper for the sake of consistency will retain the term mucositis as it has been historically used in the literature to describe this particular disease entity. […]
Read full text here | Clinical Trials